Deland, FL Criminal Attorney
Claude Ashton Van Hook III
Claude Ashton Van Hook III of Deland, FL is a former felony chief of Prosecution of Seminole County. He is also a board certified expert criminal trial attorney who offers reliable and high quality legal counseling and services. He has 40 years of experience in the criminal law practice.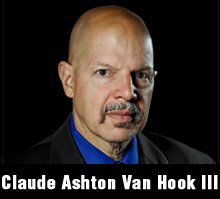 Learn more about Claude Ashton Van Hook III:
Felonies
Misdemeanors
Traffic / DUI
Juvenile cases
Trial practice
The words, Board-Certified, Specialist and Expert mean that a Florida lawyer has special knowledge, skills, and proficiency in a specific field of law.
Board Certification requires high standards, continuing legal education and professionalism in the practice of law.
Contact Claude Ashton Van Hook III today at 386-736-2363. You may view his resume here.

Methods of Payment: